58 cases of Zika virus infection confirmed in Spain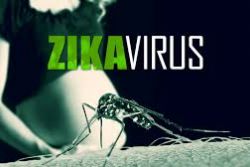 The Spanish Ministry of Health, Social Services and Equality confirmed a total of 58 cases of the Zika virus infection in the country.
The ministry on Monday said that all of the cases have been imported by people who were infected while visiting countries where the virus, which is thought to cause birth defects in some cases, is prevalent, Xinhua reported.
No case has yet been acquired locally in Spain and although that possibility has not been ruled out, health authorities highlight the fact that the only mosquito in Spain capable of transporting the virus, the Tiger Mosquito (Aedes Albopictus) has a limited habitat (mainly down the east coast) and the chances of one biting a person infected by the virus and becoming a carrier are remote.
The number of confirmed cases in Spain has risen by 15 over the past two weeks and nine of the confirmed cases are pregnant women.
Recommended Reading :
* Zika virus : What travellers need to know
* 43 cases of Zika virus infection confirmed in Spain