Mars Numero Uno Great Place To Work In Spain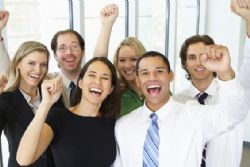 Confectioners Mars Group España has been named as the top company with between 500 and 1,000 employees as the best place to work in the annual Great Place To Work in Spain list.
The Great Place to Work list examined 325 Spanish companies, with only 50 making it to the final ranking.
Whilst most of the rankings for Spain are dominated by multinationals, several top spots were awarded to home grown organisations. Most notably Diageo España who was award 8th place in the list of companies employing between 250 and 500 people.
Retailers Makro achieved 7th in the rankings for more than 1,000 employees, whilst DIY brand Brico Deco got the top spot in the same category.
The Great Place to Work list is compiled each year by country and continent as well as a list for the whole world.
Each list examines organisations which promote strong cohesion, positivity and strive to create an all-round great place to work for their employees.
Organisations are usually nominated by employees who's perception forms a major element of the judging criteria.