Tax Officials Target Costa del Sol Holiday Rentals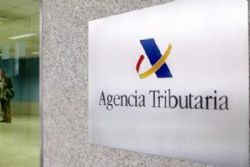 The Spanish Treasury along with tax officials are targeting unregistered holiday rental properties on the Costa del Sol in an attempt to stem the clandestine private holiday rental market.
Investigators are reportedly analysing electricity use and internet portals in search of potential defrauders, undeclared rentals and leases.
Until recently, home owners in Spain, particularly along the costas, have enjoyed a hugely lucrative holiday rental market which often nets huge incomes throughout the summer months.
However, much of the rental income is never declared to tax authorities (hacienda) and almost always ends up as black money. A trend the treasury is keen to stamp out.
Several regions, including Andalucia, have passed legislation forcing landlords to register their properties for use in the rental market. The plus side being some form of regulation over properties, their safety and suitability for potential renters.
However, many landlords have chosen to evade the laws and continue as if business as usual, yet risk fines between €15,000 and €150,000 if caught. Legislation in Andalucia enters into law on 11th May. The ministry suggest now is the time to bring tax affairs into order and avoid any penalties.
Although, coming clean will not necessarily forgive previous years. The fact this year you declare your tourism income doesn't exempt you from previous years.
Treasury workers union Gestha believes Andalucia is being short changed by as much as €100m a year by the private holiday let market. It is believed the total taxable revenue being missed across the whole of Spain could be as much €3bn.
Many who have chosen to register their properties as a rental property with authorities have opted to convert their properties into business assets.
If you have a rental property, we recommend you speak with a specialist at Wincham Consultants who specialise in turning Spanish properties into business assests. More info can be found by clicking here...