Gastroenteritis Outbreak Linked to Bottled Water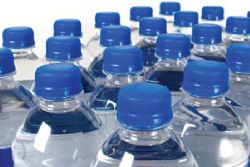 The regional health authority for Catalonia has revealed more than 670 people have been affected by an outbreak of Gastroenteritis linked to bottled water.
As of Saturday, at least 678 people had been treated for symptoms including nausea, vomiting, abdominal pain, diarrhea and high fever the health authority announced on Twitter.
Wikipedia describes Gastroenteritis, also known as infectious diarrhea, as inflammation of the gastrointestinal tract that involves the stomach and small intestine which can be due to infections by viruses, bacteria, parasites, and fungus. The most common cause is a virus, the rotavirus in children and norovirus in adults.
Bottles of water have been withdrawn from retail outlets and scientific samples are being taken from bottling plants and distributors to determine the source of the outbreak the regional health agency said in a statement, although no company name or brand was revealed.
Separately, bottled water company Grupo Eden Springs said in a statement it had withdrawn pallets of bottled water from its Font d'Arinsal source near Barcelona.
Itís not clear whether the water source or company is behind the outbreak.