Spain sees GDP growth of 2.5 pct in 2018, 2019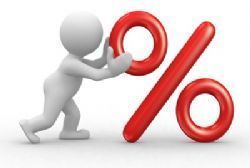 Spain's gross domestic product (GDP) will expand by 2.5% in 2018 and 2019 while the unemployment rate will fall to 14% by 2019, the economy ministry said on Friday.
The government, which is currently acting as caretaker after inconclusive elections in December, has already detailed it growth projections for this year and next of 2.7% and 2.4% respectively.
The economy expanded by a greater-than-expected 0.8% in the first quarter from the end of last year, official preliminary data showed on Friday.
Recommended Reading :
* Bank of Spain sees private consumption growth steady at start of year
* EU may fine Spain for missing budget targets