Spain Welcomed 12 Million Tourists in Q1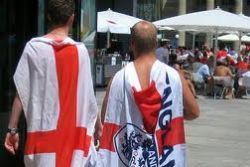 Spain welcomed 12 million foreign tourists throughout Q1 of 2016, up 13.9% on the same period last year, The National Institute of Statistics (INE) reported today.
According to the Tourist Movement on Borders (Frontur) Survey, conducted by the INE, the arrival of foreign tourists registered an inter-annual increase of 16.1% only in March, up to 4.8 million.
In Q1, the main issuers were the UK with 2.6 million travelers, Germany with 1.7 million (8.7%); and France with 1.5 million. The Canarias, Cataluña and Andalucía, were the most visited autonomous communities, together attracting 8 of the 12 million tourists in the quarter, followed by Valencia (1,2 million); Madrid, (1,16 million); and The Balearics (670,000).
Spain is the 3rd most visited Tourist destination in the world, behind France and the United States, an industry that contributes the 11% of the country's Gross Domestic Product (GDP).
Recommended Reading :
* Spain riled over Dance hit 'I took a pill in Ibiza'
* Alicante Airport records 837k passengers in March