King Felipe to call further election on Tuesday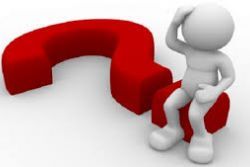 Spain's King Felipe will formally call new general elections for June 26 on Tuesday when he signs a decree presented by the Speaker of Congress, Patxi López. It will mark the first time in recent Spanish history that a re-election has been called, and comes four months after inconclusive polls on December 20 that ended with the current situation of political stalemate.
In the intervening months, the only two parties to reach agreement on a coalition have been the Socialists (PSOE) and the center-right Ciudadanos, but they failed to garner the support needed from the Popular Party and anti-austerity grouping Podemos in Congress to win an investiture vote.
The campaigning for the poll officially begins on June 10, but the four main parties have been electioneering for much of the last four months, aware that a coalition administration was unlikely to emerge. Congress is set to resume on July 20.
Parties have until May 13 to announce any coalition agreements, and until May 18 to present their candidates.
Depending on the outcome of the elections, which polls suggest will produce a similar result to December, King Felipe would begin consulting the parties in the run up to the investiture vote, which would take place in August.
Recommended Reading :
* New June election will benefit PP : Poll
* Spain's election re-run would fail to break deadlock : Poll