Spain new car sales rise 21.2 pct y/y in April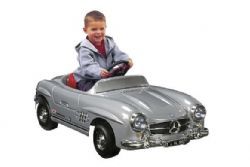 Spanish new car sales rose 21.2% year-on-year in April, vehicle manufacturers' association Anfac said on Tuesday, after a fall of 0.7% in March.
Some 100,281 cars were sold in April compared to 82,716 in the same month a year earlier, Anfac said.
Car sales rose by 10.3% in the first four months of the year, with 385,775 vehicles sold compared to 349,858 in the same period last year, the association said.
Recommended Reading :
* Spain's DGT clamp down on commercial vehicles
* Madrid to ban Diesel cars from 2020