Spain issues warrants for Russian officials alleged to be linked to crime gang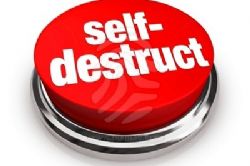 A Spanish judge has issued arrest warrants for 12 Russians, including some senior officials, who are alleged to be linked to one of Russia's largest criminal syndicates that operated out of Spain, a court document seen by Reuters showed.
After a decade-long investigation into the activities of the Tambov Gang, authorities want officials including Vladislav Reznik, a member of Russia's lower house of parliament, to stand trial in Spain, the unpublished document said.
Other prominent Russian officials named in the document included General Nikolai Aulov, deputy head of the Federal Drug Control Service and a former KGB colleague of President Vladimir Putin, and former deputy head of the Russian prosecution service's investigation committee, Igor Sobolevsky.
Reznik has previously denied the allegations and Russian Prosecutor General Yuri Chaika was quoted as saying in March that Russia will not extradite Reznik.
A Kremlin spokesman did not respond to a request for comment as it is a public holiday in Russia.
According to the document, all 12 people had dealings with the gang's alleged leader, Gennady Petrov, who was arrested in Spain in 2008 with his wife and another man, but who has since fled the country. The prosecution also issued warrants for their rearrest.
Petrov shifted the Tambov Gang's operation away from its St. Petersburg base in 1998 when he moved to Spain. He laundered millions of euros earned from its criminal activities in other countries through several Spanish firms and then sent the money abroad to those named, the document said.
Prosecutors say that charges against members of the group will include murder, arms trafficking, drug smuggling, extortion, fraud and money laundering.
Prosecutors said Petrov's operation in Spain had close ties to the Russian state and was helped by a network of lawyers and other middlemen. Petrov also has previously denied the allegations.
"(The Tambov group) maintains strong links with political, economic, legal and security powers in Russia and also with members of other international criminal organizations," Judge Jose de la Mata wrote in the document.
A U.S. diplomatic cable released by Wikileaks reported that the investigation's chief prosecutor Jose Grinda gave a briefing in 2010 in which he said Russian political parties worked "hand in hand" with organised crime and called the country a "mafia state."
Some supporters of ex-KGB agent Alexander Litvinenko, who was poisoned by radioactive polonium in 2006, believe he was helping investigate Moscow's link to the Spanish case and may have been murdered in 2006 to stop him. The Kremlin has denied any involvement in his killing.
The court also issued warrants for Reznik's wife, Diana Gindin, and Petrov's son, Anton, along with business figures Irina Ussova, Viktor Gavrilenkov, Sergei Kuzmin, Arkady Buravoy, Ilya Traber, Pavel Kudryashov and Oleg Noskov.
Recommended Reading :
* Spain permits Russian sub to refuel off Gibraltar
* Russian Mafia 'Operated out of Spain for over a decade' : Prosecutors