Spain gets first case of Zika in a fetus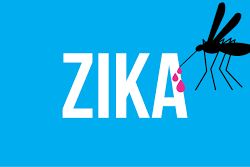 Spain has recorded its first case of a fetus developing the microcephaly birth defect after a pregnant woman became infected with the Zika virus, health authorities said late on Thursday.
Spain has recorded 13 expectant mothers who have contracted the virus after traveling overseas, though no others are known to have developed defects.
The mosquito-borne Zika virus has been linked to hundreds of cases of microcephaly in countries such as Brazil, which has declared a public health emergency over the disease.
The birth defect is marked by babies born with brain abnormalities and undersized heads.
Though dozens of people in Spain and Europe are known to have contracted Zika, usually after spending time in affected countries, there have so far been few cases of babies developing microcephaly symptoms as a result in the region.
"A (pregnant) woman was infected by Zika and dengue and the fetus shows signs of having developed various malformations," health authorities in the northern Spanish region of Catalonia said in a statement.
The woman, who is 20 weeks into her pregnancy, has decided to keep the baby, Spanish media reported.
A similar case was diagnosed in Slovenia, in a woman who became pregnant living in Brazil and who aborted the fetus.
Spain had 105 known cases of Zika infections at the latest count, all of which resulted from traveling overseas . Other countries such as France have reported cases of the Zika virus being sexually-transmitted.
There is no cure or treatment for the virus, which is usually transmitted by mosquitoes and has spread to more than 30 countries.
Recommended Reading :
* 58 Cases of Zika virus infection confirmed in Spain
* Zika Virus : What travellers need to know