Spain to welcome Tesco via El Corte Ingles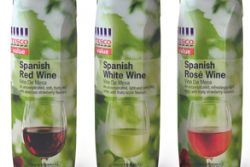 British retail giant Tesco is poised to enter Spain through a wholesale deal with El Corte Ingles - Europe's largest department store and the world's 4th largest.
Tesco, which already wholesales products in over 20 international markets including India, will sell British favourites including teas, biscuits and cereals including granola, The Guardian reported.
In return, the retailer will expand a trial of El Corte Ingles products in its stores. These are centred around typical Spanish cuisine including Iberian sausages, beans, rice, canned fish, vegetables, nougat, olive oil and vinegar.
El Corte Ingles said it would supply 48 product lines to the UK after a successful trial in five Tesco stores in London which began late last year. Its products will now be distributed outside the capital across cities such as Bristol, Brighton, Cambridge, Edinburgh and Twickenham.
"We're always looking to offer customers new and exciting products as part of our world food range," said a Tesco spokesperson. "We're currently trialling products from El Corte Ingles in a small number of stores and are looking forward to seeing how customers respond."
Britain's biggest supermarket chain has been looking for new ways to expand overseas after being forced to withdraw from China, South Korea, Japan and the US.
Recommended Reading :
* Spain's fragmented Supermarkets squeezed towards mergers
* Aldi to open new outlets in Spain this month