Orange Spain adds 40,400 mobile lines in April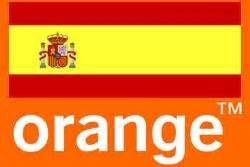 Orange once again topped Spain's monthly mobile portability figures in April, adding 40,400 lines thanks to the contribution of recently-acquired operator Jazztel and its low-cost brands Amena and Simyo.
The monthly portability figures published by website Economiza also revealed that Yoigo attracted 10,400 lines even though it slashed the monthly data included in its popular Sinfin (Unlimited) tariff from 20GB to 8GB.
Both Orange and Yoigo took advantage of Vodafone's recent price hikes and Movistar's falling numbers, with Vodafone shedding 42,650 lines and Telefonica's brand losing 32,500 mobile customers in April.
The country's MVNOs also ended the month with a positive balance in portability, adding 24,300 lines, led by MasMovil with 10,500, Euskaltel with 5,300, R with 2,600 and Telefonica's Tuenti with 2,000.
Recommended Reading :
* Orange leads Spain mobile portability figures in February
* Orange Spain launches PS4 Euro 2016 offer