Spain's Gas Natural to invest in grids, renewables to boost profit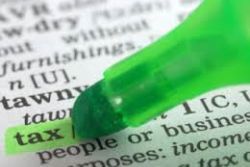 Spain's Gas Natural will bet heavily on the regulated gas business and the production of renewable electricity to grow its net profit by 6 - 8% to 2020 and ensure a 70% payout over the next four years.
The Barcelona-based gas and power firm said it would invest EU13 Bln during the period, mainly on developing its Spanish and Latin American gas grids and to increase its renewables generation capacity by 2,500 megawatts.
It said the plan would boost net profit to EU1.6 Bln in 2018 and EU1.8 Bln in 2020, while core profit - or earnings before interest, taxes, depreciation and amortization (EBITDA) - would rise by 5% to EU5.4 Bln in 2018 and over EU6 Bln in 2020.
In 2016 and 2017, however, net profit will suffer from volatility in international commodities markets as well as depreciating currencies in Latin America and is expected in the range of EU1.3 Bln to EU1.4 Bln for both years, the firm said.
Gas Natural, which obtains around half of its core profits from Spain and the other half from Latin America, where it bought Chile's CGE for EU4.6 Bln in 2014, said it was focused on organic growth and the money earmarked for investments would not be used for any major acquisition.
Having recently hiked its dividend by 10% to 1 euro per share, equivalent to a total EU1 Bln in 2015, it said it would keep a stable payout of 70% and pay around EU7 Bln in dividends in the 2016-2020 period, although no decision had yet been taken on paying part of it in shares.
Shares in the company, which are still trading 50% below a peak of EU36.8 in 2007 before the economic crisis hit, were down 3.7% at EU17.17 at 0950 GMT.
Analysts said the plan was broadly in line with expectations but the first-quarter results were below forecasts. Net profit fell 19% to EU329 Mln as a result of falling gas sales and lower Latin American currencies.
EBITDA was EU1.22 Bln, down 10% from last year and also below analysts' expectations for EU1.24 Bln.
Recommended Reading :
* Spain removes punative 'Sun Tax'
* Spain could miss 2020 green targets