Gibraltar backs 'Stay in EU' in Brexit Referendum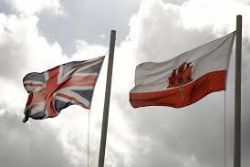 The citizens of British overseas territory Gibraltar, are backing remaining in the EU ahead of the UK Referendum on June 23rd
The latest polls undertaken by various Gibraltar news sources, indicate that 'The Rock' is firmly committed to staying in the EU economic zone with results showing 85% of Gibraltarians wanting to remain (8% leave / 7% undecided).
The combination of low corporate taxes (1% cap) and Gibraltar's full membership to the EU have seen the UK independent territory become the operational home to more than 30 online betting operators.
With over 4000 sector employees the online gambling industry remains Gibraltar's largest employer (population 32,000).
Speaking to industry legal news source Gambling Compliance, various Gibraltar gambling stakeholders have shown their support for the "Gibraltar Stronger in Europe" campaign.
Pro-Europe supporters argue that Gibraltar's economy will be better served remaining in Europe, whilst EU laws strengthen against potential hostile constraints placed by neighbour Spain.
From an online gambling operator perspective, EU business policy attached to free-trade has served against member state sector protectionism favouring national monopolies.
Online gambling operators licensed in Gibraltar have been able to contest against various EU member states for implementing unfair/uncompetitive market conditions, with the European Court of Justice acting as a referee.
Recommended Reading :
* Spain 'Would raise Gibraltar the day after Brexit' : Margallo
* British Expats in Europe living in fear of Brexit