Windows Phone share drops to 0.6% in Spain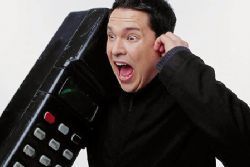 Sales of Windows Phone-powered smartphones plummeted to just 0.6% of the Spanish market in the three months to March, according to the latest smartphone sales data from Kantar WorldPanel ComTech.
A year ago, Windows Phone handsets accounted for 2.8% of the Spanish market, down from a high of 7.5% in mid-2014. iOS sales were also down, dipping to 6.4% from 7.0% in the year-earlier quarter.
Google's Android was the main beneficiary of the declining sales of the rival operating systems, rising 3 percentage points year on year to hit 92.9% of the Spanish market at the end of Q1.
In terms of handset makers, Kantar's report also revealed that Samsung continues to lead the Spanish ranking, accounting for 28.6% of sales in Q1, down from 35.3% a year ago, followed by Huawei, which surged to 19.6% of the market from 7.8% in Q1 of 2015.
Spanish handset manufacturer BQ also had a good first quarter, increasing sales to 13.5% of its domestic market, from 10.5% a year ago, followed by LG with 6.8% and Apple with 6.4%.
Recommended Reading :
* Orange Spain adds 40,400 mobile lines in April
* Vodafone Spain adds data roaming, hikes prices