Spain to Receive its First Refugees from Greece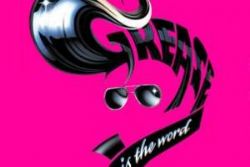 As a part of a EU relocation program, Spain is preparing to receive its first group of refugees from Greece. The 87 refugees are due to arrive in Spain between May 24-26, followed by 63 more arriving at the beginning of June.
Interior Minister Jorge Fernandez Diaz said that Spain is ready to welcome the first wave of refugees from Greece. Back in November, 18 refugees, 17 Eritreans and one Syrian national, arrived in Spain from Italy, and 32 more are expected to arrive soon.
Recently Deputy Prime Minister Soraya Saenz de Sanataria stated that last year the resettlement of 854 refugees from countries bordering Syria was approved in Spain. Over the next two-year period, the country plans on accepting a total of 1,449 refugees as a part of the resettlement program.
Recommended Reading :
* Government agrees to seek consensus before signing EU refugee deal
* "Close UK Borders" campaigner resident in Spain