Orange Spain launches international calls app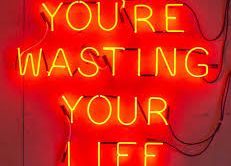 Orange Spain has launched a new app dubbed Blablablapp that promises international calls up to 70 percent cheaper than competing services.
Unlike rival VoIP services such as Whatsapp and Skype, Blablablapp calls are made over standard mobile networks, increasing connection quality and meaning recipients donít need to install any app or have internet or Wi-Fi access to receive calls.
The new service is ďa complementary business prompted by the competition posed by OTT operators to traditional telecoms operators in the segment of international calls from Spain," said the head of Orange Spainís international wholesale business Jose Antonio Serrano in an interview with El Economista.
The free app is available now for Android and iOS users and offers calls to over 200 countries starting at 1 eurocent per minute plus 25 eurocents for the setup. Up to 100 minutes of international calls are included for free, with top-ups of at least EUR 5 lasting for six months.
In addition, every user who invites a friend will be given EUR 2 free credit for future calls.
Recommended Reading :
* Orange Spain adds 40,400 mobile lines in April
* Orange leads Spain mobile portability figures in February