Brexit could lead to downgrades for other EU countries - Fitch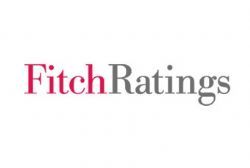 A British exit from the EU could hurt the credit ratings of other EU countries with close trade or financial ties to Britain, including Germany, France, Spain, Ireland and the Netherlands, Fitch said on Monday.
The ratings agency has already said it will review Britain's rating, currently AA+ with a stable outlook, if the "Out" campaign wins June 23's referendum, something it stressed was not its "base case" scenario.
If it does happen though, it would create widespread uncertainty for the whole European bloc as governments and businesses try to get to grips with the breakaway process.
"We would not expect to take any immediate negative rating actions on other EU sovereigns if the UK left," Fitch said in a report published on Monday.
"But negative actions would become more likely in the medium term if the economic impact were severe or significant political risks materialised."
The economic damage caused by Brexit would be lower for the EU than for the UK, but it would still be palpable, it added.
In pure trade terms, the most exposed countries would be Ireland, Malta, Belgium, the Netherlands, Cyprus and Luxembourg, for which exports of goods and services to Britain account for at least 8% of GDP.
Strong links between their own and the British banking systems could mean Germany, France and Spain are also hit hard.
The magnitude of the impact would depend primarily on what post-exit trading arrangements are made between Britain and the EU and on the potential political repercussions elsewhere in the 28-country bloc.
"Brexit would create a precedent for countries leaving the EU," Fitch said. "If the UK were to thrive outside of the EU, it might encourage other countries to follow suit."
An "Out" vote could precipitate Scotland leaving the UK, Fitch said, which might intensify secessionist pressures in regions like Catalonia in Spain.
Fears that more countries might leave could widen bond spreads for peripheral countries, potentially increasing the average cost of debt and making it more challenging to reduce governments' debt-to-GDP ratios, the rating agency added.
Jeroen Dijsselbloem, who heads the Eurogroup of finance minister told Reuters last week some countries might deliberately try to make Brexit negotiations messy, to make it "very, very difficult and unattractive for others to contemplate going down the same road".
"I'm sure that there will be some that would argue that, OK, this is a matter of fact, let's deal with it, and others that will be very concerned about what happens in other EU countries," Dijsselbloem, who is Dutch finance minister, said.
Fitch said that if Britain leaves the bloc it joined in 1973, political risks would increase in the EU.
"It is not predictable exactly how these would play out, but tail risks could be material and potentially lead to negative rating action," the rating agency said.
Recommended Reading :
* British Expats in Europe living in fear of Brexit
* Many British Expats will repatriate : Study