Vodafone Spain service revenues down 3.2% in Q4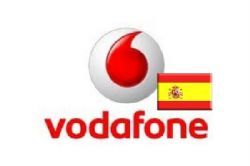 Vodafone Spain reported service revenues of EUR 1.09 billion in its fiscal third quarter to March, down 3.2% on an organic basis following falls of 3.1% and 2.0% in the previous two quarters, with the strong performance of its fixed line business offset by the continuing slowdown in mobile and the impact of handset financing.
Service revenues for the full fiscal year to March were EUR 4.47 billion, down 3.5%.
However, the operator was keen to emphasise that EBITDA accelerated 4.2% year-on-year with a 1.3 percentage point increase in the EBITDA margin, thanks to cost controls and the greater-than-expected synergies from its acquisition of broadband operator Ono.
Total mobile service revenues fell 8.0% in the first 3 months of the year even though the customer base grew to 14.32 million from 14.18 million in the year-earlier quarter, with contract customers now representing 78.7% of the base after Vodafone added 334,000 over the past year.
The company said it was seeing signs that ARPU is beginning to stabilise, coming in at EUR 16.0 compared to EUR 16.9 a year ago, aided bu its 'more-for-more' pricing strategy, in which customers receive higher data allowances and additional features such as free European roaming in exchange for an increase in the monthly tariff. The operator's 4G coverage reached 91 percent of the Spanish population at 31 March, with the 4G customer base rising to 5.4 million.
Vodafone's fixed line performance was again helped by the successful integration of Ono, posting a 7.8% year-on-year revenue rise, supported by consistent growth in broadband net additions.
Total fixed broadband customers passed the 3 million milestone for the first time, reaching 3.02 million compared to 2.81 million a year ago, nearly 2 million of them fibre subscribers. Around half the broadband customers – 1.5 million – had subscribed to the Vodafone One converged service launched a year ago. Vodafone's high-speed fibre or cable service now reaches 8.5 million Spanish households thanks to its joint fibre network build with Orange.
The operator added that its TV customer base rose by 271,000 to 1.06 million on 31 March, a 34 percent increase compared to Q1 2015.
Recommended Reading :
* Vodafone Spain launches ultra-HD decoder
* Vodafone Spain adds data-roaming, hikes prices