Vodafone Spain targeting 9 mln fibre homes in 3-4 months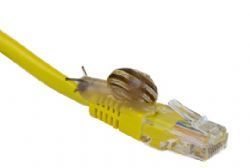 Vodafone Spain hopes to extend its fibre-optic network to 9 million homes in the next three to four months, reports El Economista, citing the operatorís CEO Antonio Coimbra.
Speaking at the presentation of the operatorís quarterly results, Coimbra said the company had invested a total of EUR 1.18 billion in the first three months of the year to accelerate its high-speed fibre and cable rollout.
Vodafoneís network reached a total of 8.5 million Spanish households at the end of the quarter thanks in part to its joint fibre build with Orange.
Coimbra added that Vodafoneís total fixed broadband customers passed the 3 million milestone for the first time during the quarter, including nearly 2 million fibre subscribers.
He said the company would be in a position to offer a symmetric 500Mbps or 1Gbps service in the near future but he didnít believe that customers considered it a necessity.
Recommended Reading :
* Orange Spain to invest EU30 Mln in Murcia Fibreoptic rollout
* Spain jumps 6 places in internet speed ranking