Vodafone Spain to start offering Telefonica indirect fibre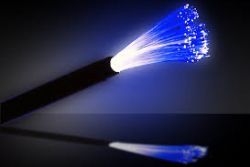 Vodafone has reached an indirect access deal with Telefonica to start offering basic fibre-based offers in parts of Spain that aren't covered by its own network.
Starting 01 June, Vodafone subscribers will be able to access fibre-based broadband at download speeds of up to 30 Mbps in the areas where Telefonica is required to open up its network. Under the terms of the CNMC's new fixed broadband regulations, Telefonica must provide wholesale access to its fibre-optic network in all of Spain apart from 66 cities.
Vodafone's FTTH and HFC network currently covers around 8.5 million premises throughout Spain, a figure it expects to increase to 9 million homes in the next three to four months. Its total fixed broadband customers passed the 3 million milestone for the first time during the first quarter of the year, including nearly 2 million fibre subscribers.
Recommended Reading :
* Vodafone Spain targeting 9Mln fibre homes in 3-4 Months
* Orange Spain to invest EU30 Mln in Murcia fibreoptic