Spain consumer prices drop 1.1% in May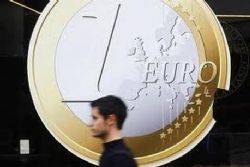 Spanish EU-harmonised consumer prices fell by 1.1% year-on-year in May, flash data from the National Statistics Institute (INE) showed on Monday, in line with a Reuters forecast and after a previous reading of a 1.2% decline.
INE data also showed Spain's national consumer price index fell by 1.0% in May on an annual basis, slightly less than a 1.1% decrease in April.
May's consumer inflation was affected by a rise in electricity prices after a fall in the same month last year, while the price of package holidays fell less than in 2015, INE said.
Recommended Reading :
* Almost 30% of Spaniards at risk of poverty or social exclusion
* The 20 richest Spaniards hold as much wealth as the the poorest 30%