Brexit Will Leave 2 Million Brits In Legal Limbo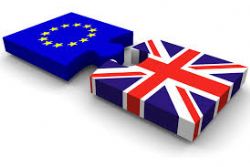 The UK government are warning that complex negotiations will be had following a decision to exit the European Union, so that the rights of UK citizens living in other EU countries can be determined.
The House of Lords EU committee are warning that negotiations may overrun the two years currently outlined, and European parliament and member states could forcefully relinquish any extension on the process. It has also been suggested that discussions of trade deals may take even longer, a proposed four to nine years, based on previous experiences.
However, despite the government insinuating that the referendum results will be set in stone, it has been raised that, if there was a change of government or similar circumstance, that a reverse decision could be instated.
A recent parliamentary report stated: "No firm prediction can be made as to how long the negotiations on withdrawal and a new relationship would take if the UK were to vote to leave the EU. It is clear, though, that they would take several years – trade deals between the EU and non-EU states have taken between four and nine years on average."
If the referendum result indicates a Brexit, the committee are voicing that it would be in everyone's interest to achieve a negotiated settlement and, as previously mentioned, this may entail an extension on time that is outlined in article 50 of the treaty on the European Union. However, due to the need for unanimity with the EU, it has been suggested that this extension cannot be guaranteed.
Questions have been raised as to those expats who have lived in EU countries long enough to receive residency. Many expat retirees have lived in Spain for over 10 years and after five, they were bestowed the right of permanent citizenship, and access to the Spanish healthcare system was included.
Derrick Wyatt QC, emeritus professor of law at Oxford University questions, "If we leave, what do we do about vested rights? Do we recognise rights to permanent residents that have arisen? What transitional rights do we give somebody who has been working for four years in the UK and has children at school and so forth?"
He continues, "Let us not forget that for every example in the UK there is an example of a UK citizen elsewhere. We would want to tidy that up. My guess is that the inclination of government and parliament would be to be generous as regards those who had already made their lives in the UK, knowing that it would be likely to be reciprocated."
The committee warns that the difficulties of negotiating a separation should not be underestimated. Sir David Edward, a former judge at the court of justice of the European Union commented: "The long-term ghastliness of the legal complications is almost unimaginable."
Recommended Reading :
* What British Expats in Spain should know about the Brexit
* 72,000 Expats quit Spain over Brexit fears