Orange Spain Wi-Fi calls available on Android phones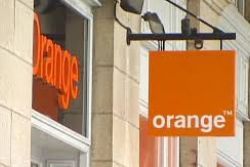 Orange Spain has announced that its new Wi-Fi calling option is now available for Android phone users, specifically the latest Samsung models sold by the company.
Orange became the first Spanish operator to introduce Wi-Fi calling back in March, initially for postpay users with iPhone models from 5C upwards.
The option serves to complement Orange's mobile network by offering improved indoor coverage to customers who struggle to get reception inside their homes and businesses, or in areas with no GSM coverage whatsoever.
Users with a Samsung Galaxy S6, Galaxy S6 Edge, Galaxy S7 or Galaxy S7 Edge can now activate the Wi-Fi call option via their settings.
Orange also specified that the option is available at no extra cost and that all calls made over the Wi-Fi network are fully encrypted and have the same quality as those made over its mobile network.
Recommended Reading :
* Orange Spain launches international calls app
* Orange Spain adds 40,400 mobile lines in April