Paramount Murcia investors call for compensation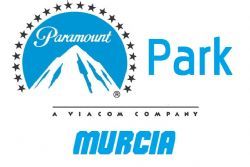 A request for compensation by the shareholders of Premursa – the Promoter and Developer of the Paramount Murcia theme park project – has brought calls of indignation in the local Spanish press.
The Ecologists in Action campaign group has called upon the regional government of Murcia to reject the requests, given that Premursa were well aware of the risks, together will all legal uncertainties at the outset of the project.
Similarly, the group claims that the behaviour of the region government itself (under previous President Valcarcel) acted both inappropriately and incompetently in the face of the known challenges associated with the project.
Ecologists in Action also note that former President Valcarcel has himself 'declassified' some 12 Hectares of land 'illegally' to facilitate the project since 2001.
The questionable providence of the land was clear and known to Premursa at the very start of the project, and therefore risk had been calculated, according to the group.
similarly, a Court ruling as far back as 2012 gave Premursa the opportunity to modify the footprint of the Project, thereby minimising any impact on the land in question – however, whilst the plans were modified, they did not make any such changes to the footprint.
Ecologists in Action also claim that if the project was frozen at that stage, and work not permitted to go ahead, then the 'financial losses' cited by Premursa would have been minimised.
On May 24th - almost 6 months on from the death of Jesus Samper - the former President of Premursa – an 'Extraordinary Shareholders Meeting' was called by the company, with investors clearly baying for financial certainties and guarantees.
There is only one thing that can currently be stated with absolute certainty : With so many guarantees and deadline for the date of opening having been and gone, the project will never attract a single visitor.
Read the entire archive of news on Paramount Murcia by clicking the link >> HERE <<