Jobless claims in Spain fall to below four million, the best figure since 2010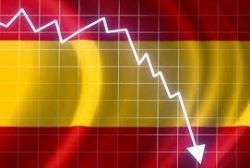 Registered unemployment in Spain fell under the four-million mark in May for the first time since August 2010, new Labor Ministry figures show.
The 119,768 fewer jobless claims at the country's unemployment offices made May a very good month for the labor market.
Employment figures were also positive, with 198,004 new people joining the Social Security system, considered a reliable barometer of job creation.
Seasonally adjusted figures confirm this downward trend in the jobless rate, which nevertheless remains very high at around 20%.
The Spanish job market traditionally does well in May as the country gears up for high season in the tourism industry. Spain broke a record last year with over 68 million tourist arrivals, and hopes to do similarly well this year.
This explains the high number of Social Security affiliations in the hospitality sector, where 72,137 new jobs were added.
Recommended Reading :
* Spanish resort bans 'Vulgar' stag and hen parties
* "Tourists go home" Spain tourism surge brings backlash