Brexit 'negative for everyone' warns Spain's PM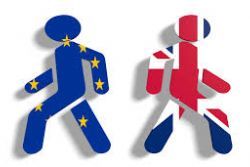 Mariano Rajoy has warned of negative consequences for the UK if it votes to leave the EU.
The Spanish PM warned that a vote to leave the EU would mean British citizens would lose the right to move freely around Europe.
He pointed to the more than 400,000 British citizens who live and work in Spain, compared with 100,000 Spanish citizens in the UK.
Speaking to Spanish news agency EFE, Mr Rajoy said leaving the UK would be "negative for everybody, for the UK, for Spain, and for the EU".
He said: "But, above all, it would be very negative for British citizens: the European Union is based, ever since its foundation, on the principles of freedom of movement of people, goods, services, and capitals.
"Leaving the European Union would mean that British citizens would lose their right to move freely, work and do business within the largest economic area, the largest market in the world.
"Over 100,000 Spanish citizens work and live in the United Kingdom. Over 400,000 British citizens work and live in Spain. "If the United Kingdom left the European Union, it would be very negative for everyone and from every perspective."
It comes after Dutch PM Mark Rutte said Brexit campaigners' promise of a points-based immigration system would be met with a tit-for-tat response from other European countries.
Mr Rutte said the Netherlands would have to adopt a similar approach if the system was introduced in the UK.
He told BBC News: "It would be unavoidable, inevitable for us and I think for many of us in Europe to follow the same proposals to implement a points system also in the rest of the EU.
"So you would get a race to the bottom and that's exactly what you don't want."
Recommended Reading :
* Looming EU referendum casts shadow for British retirees
* Brexit will leave 2 Mln Brits in legal limbo