Most Spaniards see more inequality as a result of the crisis : Survey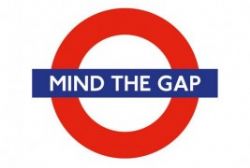 Spain's macroeconomic data is improving and unemployment is falling, but 92% of Spaniards say inequality is rife, while 72% believe the gap between rich and poor will persist for a long time to come.
A new survey measuring confidence in the economy conducted by pollster Metroscopia shows that most Spaniards are not seeing any direct or meaningful impact of the economic recovery on their household finances.
Inequality has increased considerably since the crisis began in 2008. At the same time, the number of multimillionaires has doubled: nearly 500 taxpayers are declaring income of more than €30 million, compared with 230 in 2007. Meanwhile, more than 13 million people, mostly minors, are at risk of poverty or social exclusion because of low household income, according to the latest Living Conditions Survey by the National Statistics Institute (INE).
Against such a backdrop, pessimism is growing: 72% of Spaniards feel that Spain will emerge from the crisis poorer and with greater social inequality than before as a result of the harsh austerity measures adopted by consecutive governments to contain public spending.
Although economic output grew by 3.2% in 2015 and unemployment began to fall in 2014, the cake is being shared out unevenly. Stagnant prices and a deflationary period (the Harmonized Index of Consumer Prices was -1.1% in 2014 and -0.19% in 2015) are not preventing 80% of Spaniards from feeling that the cost of living keeps rising.
That is because households' purchasing power has been shrinking year on year since the crisis began. The latest INE figures put average annual net household income at €26,092, the lowest since 2008, meaning that the macroeconomic improvement is not being passed on to domestic economies. Instead, the rich are getting richer, the poor are getting poorer, and some people who were not poor now are.
What's more, 60% of Spaniards feel that the country's overall recovery has little or nothing to do with the government's policies, given that this upward trend is also visible in other countries that applied completely different economic policies to Spain's.
The prevailing opinion in Spanish society (70%) is that the state should step in to compensate for the extreme difference between the highest and lowest earners, and that it is the state's role to protect and aid the neediest members of society.
recommended Reading :
* Almost 30% of Spaniards at risk of poverty or social exclusion
* The richest 20 Spaniards hold as much wealth as the poorest 30%