Bank of Spain predicts economic growth of 2.1 pct in 2018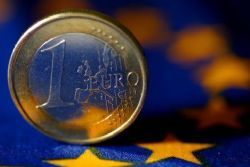 The Bank of Spain forecast economic growth of 2.1% in 2018 and reiterated recent predictions of a gradual slowdown in medium-term growth rates on Tuesday.
The Spanish central bank stuck to its forecast for 2.7% growth this year and 2.3% in 2017, after last year's 3.2% expansion. It said growth rates would ease as the effects of the depreciation of the euro and low oil prices wear off.
It is the first time it has issued a forecast for 2018.
Last Friday, the Bank of Spain warned that political uncertainty in the wake of December's inconclusive election could hurt economic growth due to stalled policymaking.
Spain returns to the polls on June 26 after its political parties failed to agree on the formation of a government following the December ballot. The results of the new vote are expected to be broadly similar, however.
Recommended Reading :
* Almost 30% of Spaniards at risk of poverty or social exclusion
* Spain tops Eurozone for political risk to the economy : ECB