Vodafone Spain offers free 1GB to unsatisfied 4G users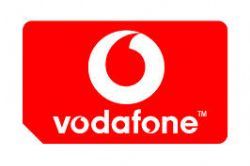 Vodafone Spain has announced a new initiative to give 1GB of free mobile data to users who perceive a decline in the quality of their 4G service.
Under the terms of the 'Guaranteed 4G network' initiative, Vodafone customers who are unsatisfied with the quality of the operator's 4G service can apply for the free 1GB of data via the Mi Vodafone application.
The free data is applied "no questions asked" but customers can only make a maximum of one claim per month and three per year.
"At Vodafone Spain we are so convinced of the quality of our 4G network data that we want to compensate the customer if, at any given moment, he or she perceives that the service level is lower than usual," said Vodafone Spain's brand, transformation and customer experience director Patricia Ferruz. Customers are invited to test the speed of their 4G connection via the tool included in the Mi Vodafone app.
The new initiative is similar to the "satisfaction guaranteed" programme launched by Vodafone's Italian subsidiary last year to promote its 4G service. The campaign, part of a wider "We Care" programme to enhance customer trust and loyalty, offered one day of free internet access every 30 days to residential or business customers who were unsatisfied with the operator's 4G service.
Recommended Reading :
* Vodafone Spain to start offering Telefonica indirect Fibre
* Vodafone Spain targeting 9Mln fibre home in 3-4 Months