Spain expects 4 provinces to hit 40c today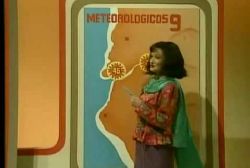 First alert over high temperatures in Spain of the year. Seven provinces on Wednesday were on a yellow warning (the lowest of the three in the system) for high temperatures, according to Spain's State Meteorological Agency (AEMET). Most at risk are Córdoba, Seville, Jaén and Granada, were the mercury could reach 39ºC, while in Badajoz, Zaragoza and Valencia temperatures of between 36 and 38ºC are forecast.
The Cádiz coastline is also at risk, but in that case due to high winds.
AEMET is also expecting that temperatures will be "significantly high" in the Ebro Valley and in the southern part of the peninsula, especially in the Guadalquivir Valley. This situation will continue until Wednesday in some areas of the peninsula, but AEMET sources say that "it will not be a heatwave."
The temperatures are likely to continue to rise in most of the country, and it is likely that the highs will exceed 32 or 34ºC in areas of the Guadalquivir Valley.
The yellow alert means that there are risks for those who indulge in outdoor activities. Yellow alerts are also forecast for Badajoz (38ºC in Guadiana), Zaragoza (36ºC on the banks of the Ebro) and Valencia (38ºC inland and 36ºC in the north).
The highest temperatures in provincial capitals will be seen in Córdoba and Seville (39ºC), Badajoz and Granada (38ºC), Ciudad Real and Jaén (37ºC), Zaragoza (36ºC) and Albacete, Huelva, Lleida, Madrid and Toledo (35ºC). Cooler temperatures are forecast in A Coruña (22ºC), Ceuta (23ºC) and Pontevedra, San Sebastián and Santander (24ºC).
Recommended Reading :
* Zika Virus : What travelers need to know
* Spain's 4th hottest year on record