Spain '2nd worst plastic polluter of med'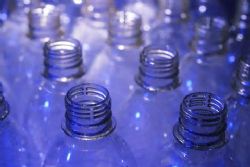 Some 731 tons of plastic waste end up in the Mediterranean Sea every day with Spain following Turkey as the worst offender. If appropriate measures are not taken soon, the quantity of plastic in the sea will double by 2025, the United Nations Environment Programme (UNEP) has said in the report ''Marine Litter Assessment in the Mediterranean''.
The report was released on May 26, 2016.
The report states that 208 million people live in coastal areas of the Mediterranean Sea, classified as 50 kilometers from the coast. These people produce 361,000 tons of litter every day, 10% of which is plastic. Some 2% of the latter ends up in the sea. The country that dumps the most plastic into the sea in the Mediterranean is Turkey (144 tons per day), followed by Spain (125 tons), Italy (89.7 tons) and France (66 tons). The report states that the quantity of plastic dumped into the Mediterranean Sea will increase 2.7 times between 2010 and 2025.
Recommended Reading :
* Madrid to ban Diesel cars from 2020
* 36% of Spaniards breathing polluted air : WHO