Spain Q1 house prices up 6.3 pct y/y, sharpest rise in over 8 yrs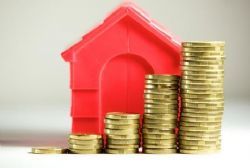 Spanish house prices increased by 6.3% in Q1 of the year, the National Statistics Institute said on Thursday, the strongest gain since Q3 of 2007 shortly before a prolonged property crash.
Spain's housing market bubble burst at the beginning of 2008, putting millions out of work and sending the economy in to a five-year slump from which it emerged mid-2013.
New house prices rose 6.1% while used house prices were up 6.4%, INE said, also around 8-year highs.
Separately, house sales rose 29.0% in April from a year earlier, to around 35,199 homes, the sharpest increase since August 2010, INE said.
Recommended Reading :
* Spain sees foreign property buyers increase 15% in 2015
* What would a UK EU Exit mean for Expats in Spain ?