Murcia's Corvera Airport 'Will NOT open 2016'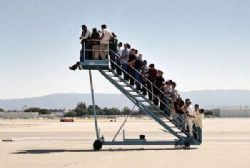 Uncertainties with the impending Spanish General Elections, together with the recent change of ownership with Corvera International Airport, has led the President of Murcia's regional Chamber of Commerce to conclude that the facility will not be operational this Summer.
Jose Maria Albarracin made the comments after meeting with the new Minister of Development – Pedro Rivera – earlier in the week., and went on to say that an official statement to this effect will probably made in July.
Similarly, Albarracin doubted that significant moves would be made with the arrival of the High-Speed AVE to the region in 2016, but expressed confidence that this would take place in 2017.
The President of the Chamber also mentioned Rivera's recent meeting with acting Minister of Development, Ana Pastor, where the question of Corvera Airport was apparently discussed at some length.
"Deadlines" and "Guarantees" with Corvera Airport have come and gone over previous years, and never been far from the front pages of the regional press, however more recently Politicians have wisely appeared to keep their opinions on the matter to themselves.
However, the issue is surely set to become a hot topic once more once the 'uncertainty' has been quelled post-June 26th.
Recommended Reading :
* Murcia now legal owner of Corvera Airport
* Murcia's Corvera Airport : Open May '16, Ryanair hub ?'