Spain Largest Importer of Iranian crude oil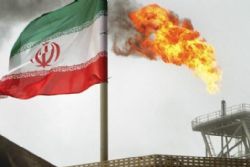 According to customs data, Spain was the largest European importer of crude oil from Iran in April 2016.
Landing more than 3bn barrels of oil in April, more than triple compared to March, Spanish imports of Iranian crude were almost a third higher than the second biggest EU importer France, who imported 2.2bn barrels. Greece came third importing just over 1bn barrels.
Romania also increased its imports of Iranian oil from March to April, importing just over 500,000 barrels.
Until recently, Iran were slapped with heavy sanctions on crude sales by the US and EU over fears surrounding itís nuclear energy program.
However, following a deal struck in 2015 between the all three parties, Iran has ramped up its cargoes of crude oil since April following the ending of sanctions.
Major refinery firms, Cepsa and Repsol are amongst various European organisations to buy up crude oil from the state owned Iranian oil company - NIOC.
Deals have also been struck with Shell, as the oil rich nation competes for market share in the Mediterranean region and expands its list of buyers across Europe.
Iran is believed to hold around 10% of all proved oil reserves in the world which at current production levels would last approximately 98 years.