British Ambassador Issues Calming Message to Expats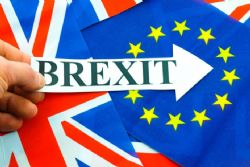 The British Ambassador to Spain, Simon Manley, has issued a calming video message to British Expats living in Spain following the result of the UK referendum on EU membership.
In his message, the British Ambassador explains that British Expats living in Spain as well as the rest of the European Union will experience no change to their current legal status in the 28 nation bloc.
Under EU treaties, any country seeking to exit the EU has a period of up to TWO YEARS to negotiate their exit terms with the rest of the EU. Complete withdrawal from the EU could take several years more as the UK and EU unwind each other from regulation and bureaucracy built up over more than 40 years of partnership.
Importantly, the clock doesn't begin ticking until formal notification has been given to the EU by the UK.
Mr Manley was keen to stress that all the rights to live, work and travel in Spain as well as the rest of the EU was still the same as the day before the referendum. During the initial negotiation period, both the UK and EU continue to be bound by EU obligations, which apply to British nationals living in Spain.
He also pointed out there was no need for concerned Expats to formally change their status in Spain.
However, some Expats are already beginning to feel the effects of the Brexit vote to leave the EU.
Pensioners who receive their pensions in pounds/sterling have been hit hard by the sudden drop in the value of the pound against the Euro and Dollar. Whilst nowhere near as low as in 2010 when the pound hit record lows and almost reach like for like against the Euro, the sudden drop has come as a shock.
Events following the Brexit vote are unfolding very quickly and those who receive their income from the UK in pounds/sterling should consult a money transfer specialist such as MoneyCorp to secure a favourable exchange rate before things deteriorate any further.
"The whole unfamiliar Brexit process is beset by uncertainty" said MoneyCorp in a recent currency brief. "No country has ever exited the EU before. We should expect more downside for the pound."
Whilst so much uncertainty remains post-Brexit, Expats should take comfort from Simon Manley's video message, but prepare, as best as possible, for any eventualities.