Brexit Would Make Expat Pensioners £50,000 Poorer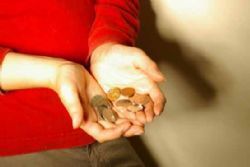 British retirees who relocate to Europe could have their state pensions reduced by £50,000 over the next 20 years if the UK should go ahead with plans to leave the EU for good.
Currently, any individual who retired to a country within the EEA (European Economic Area) has their state pension increased every year under the 'triple-lock' system. This means that retirees benefit from pensions rising by the higher of wage or price inflation, subject to a minimum of 2.5%. However, in the event of the UK leaving the EU, the UK could have to negotiate with each individual country within the EU to establish individual reciprocal agreements if annual state pension increases for expats were to remain.
If failure to reach an agreement with individual countries was the outcome, British expats could potentially suffer from frozen pension payments and annual increases could cease. This scenario is currently reflected in Australia, Canada and New Zealand, where British state pension payments to expats are already frozen.
Investigation done by investment shop AJ Bell suggests that for an individual aged 65, in receipt of the £155.65 flat rate state pension, the loss of annual increases would cost around £50,000 over 20 years. Tom Selby, senior analyst at AJ Bell states: "Brexit would throw the position of expat pensioners, or those who wish to retire to Europe, into doubt."
"While some believe the Government will be able to negotiate protections for expat pensioners post-Brexit, it is worth noting that the UK has not arranged a similar deal with a non-EU country since 1982, primarily because of the costs involved."
Back in February Baroness Ros Altmann, the minister for pensions, said: "These questions would need to be answered as part of the process of negotiating the UK's exit if there is a vote to leave."
Frustrations are bubbling amongst expats living abroad, particularly those who have lived in a country for more than 15 years. Under current rules, expats who have lived away for the UK for this period of time are unable to vote in the referendum, despite Brexit having potential significant impact on their lives.
.
Under the current system. British pensioners in the both the UK and Europe benefit from the certainty of a basic state pension income protected through the triple lock system. A Brexit would be a daunting prospect for millions of pensioners who have worked hard all their lives and deserve security in their retirement.
Recommended Reading :
* British Ambassador issues calming message to Expats
* Brexit will leave 2 Mln Brits in legal limbo