EU Orders Spanish Football Clubs To Repay State Aid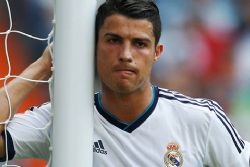 The European Commission has ordered SEVEN Spanish football clubs to repay MILLIONS of Euros they received in state aid funding.
The EU ruled preferential loans and deals on tax and property constituted illegal help by the Spanish government. Help which is strictly prohibited under EU rules covering competition.
Amazingly, Real Madrid, the world's richest football club, benefitted from taxpayer money. The club has been ordered to repay more than €20m.
EU Competition Commissioner Margrethe Vestager said the seven Spanish teams had unfairly benefited from taxpayers' money adding professional football "must comply with fair competition rules" and "The subsidies we investigated in these cases did not."
Four clubs including Real Madrid were charged a lower corporation tax rate normally applicable to non-profit organisations, rather than being treated as commercial companies, for more than 20 years.
State-aid or subsidies do not always result in a cash transfer from central government funds. Instead, it's quite common for a tax exception or reduction being applied. However, EU law stipulates that governments may not distort competition through their provision of state aid to commercial enterprises.
The EU investigation concluded Real Madrid, Barcelona, Athletic Bilbao and Osasuna paid 25% tax rather than 30% for more than two decades, and must each pay back up to €5m.
Valencia was given a loan guarantee by a state-owned credit institution and has been ordered to pay back €20.4m whereas second division teams, Hercules and Elche, benefited from a similar loan guarantee and must pay back €6.1m and €3.7m respectively.
Real Madrid must also repay €18.4m it received from the city council as compensation for a land transfer which fell through.