Brussels starts sanction proceedings against Spain over budget miss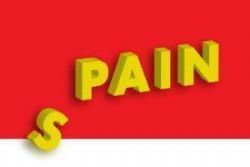 On Tuesday, the European Commission concluded that Spain, just like Portugal, did not take "effective measures" to reduce the deficit, which stood at 5.1% of GDP in 2015 compared with the target of 4.2%. But this does not necessarily mean that there will be sanctions against them in the end.
Germany has been pressuring Brussels to slap both countries with heavy fines that will serve as an example to other member states. "The rules must be respected," said a spokesman for Finance Minister Wolfgang Schäuble on Monday. Berlin wants Brussels to send a clear message to governments that might be tempted to get loose with their own budgets.
But France and Italy favor a more lenient response. This is partly because the Brexit has left Italian banks in a delicate situation that could ultimately require public aid, while France is just months away from elections of its own and could be a future candidate for sanctions.
And the Commission so far seems reticent to penalize two countries that have made demonstrable efforts to contain their deficits at times of crisis. This, in fact, has been Spain and Portugal's main argument against such a move.
"Spain and Portugal have failed to comply with their budget obligations. If the Commission wants to maintain its credibility, we have to adopt sanctions now. Anything else would be inexplicable," said European commissioner Günther Oettinger in statements to Bild.
It would not be the first time that proceedings have been delayed. In the spring, Brussels decided to hold off its decision until early June because of Spain's political instability – it has been under a caretaker administration since late December, when the original election yielded a hung parliament. The Commission did not want to appear to be meddling in domestic affairs.
But July is here, Spain is still without an official government, and in the meantime the Brexit vote has created a worst-case scenario that European leaders had hoped would never come to pass.
Proceedings against Spain were formally activated on Tuesday, but the schedule ahead is so complex that it is unclear when a final decision will be made, or what it will be.
In the worst of cases, Brussels may fine Spain as much as €2.1 billion and put a freeze on structural funds. In the best scenario, the proceedings may be cancelled or the fine left at zero euros. In any case, the damage to Spain's fiscal credibility is already done.
Spanish Economy Minister Luis de Guindos will travel to Strasbourg on Wednesday to meet with finance commissioner Pierre Moscovici and discuss Spain's political and economic situation. His position is that Spain and Portugal have made enormous efforts to contain the deficit in difficult times – in the middle of a recession – and that sanctions would be counterproductive.
The Slovak presidency of the Council of the EU must now decide whether to include the matter on the agenda of the Ecofin meeting scheduled for next Tuesday. If it does not, the entire proceedings will be pushed to the fall. But if the finance ministers do debate it, and confirm "the lack of effective action" observed by Brussels, Spain will have 10 days to lodge claims and the Commission will have to come up with a sanction proposal within a 20-day period. This proposal must also include recommendations – most likely new budget cuts.
"If the Commission's proposal had come earlier, the agenda would have been clear by now," said a spokeswoman for the Slovak presidency, alluding to next week's Ecofin gathering. "Now, it is up to the finance ministers."
Recommended Reading :
* EU to give Spain 3 more weeks to escape deficit sanctions
* Rajoy asks EC to forgo deficit fine