Spain-bound flight declares emergency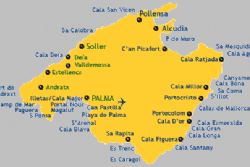 A JET2 flight from Glasgow to Mallorca has declared an emergency shortly after take-off.
Flight LS189 departed around 7am, and was scheduled to land on the Balearic island at 11am.
But after signalling an emergency, the Boeing 737 returned to Glasgow after entering a holding pattern.
Jet2 confirmed that the aircraft was suffering 'pitch control issues', which affect how the plane flies.
A spokesman for Glasgow Airport said the runway was closed for approximately five to 10 minutes during the incident.
Jet2.com issued a statement which read: "A Jet2.com flight from Glasgow to Palma reported a small technical fault and was diverted back to base as a precautionary measure.
"The aircraft has landed safely and passengers will shortly be transferred onto a replacement aircraft. We apologise for the delay to the start of our customers' holidays but their safety is our absolute priority."
Passengers were advised that a replacement aircraft will operate the flight, with an estimated departure time of 11.25am.
The aircraft, which made its maiden flight in 1998, was involved in a previous incident at Funchal Airport in Madeira, Portugal in 2014 and needed repairs after a tail strike during windy conditions.
The Boeing 737 can carry up to 189 passengers and seven crew.
Recommended Reading :
* New routes Scotland - Spain announced
* Jet2 drops San Javier Murcia to Edinburgh route