Pilots of Spainís Second-Largest Airline Vote in Favor of Summer Strike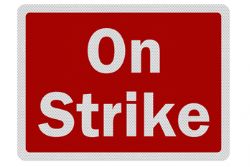 Pilots of Spainís second-largest airline on Friday announced a strike that is due to hit the peak summer vacation period to protest the creation of a low-cost spin-off.
Air Europa pilots voted to strike this summer because of what they called a work-load loss that favors the recently-created budget Air Europa Express offshoot, a statement by Spainís airline pilotsí trade union (Sepla) said.
The industrial action is due to take place towards the end of July and the beginning of August, Sepla said.
The pilots have agreed to abide by the minimum services requirements stipulated by the Spanish government.
The new companyís aircrews are being hired outside Air Europa ďwith a low-cost mindset and without any union agreement,Ē Sepla said.
The outsourcing directly affects the career progression of Air Europa pilots, as it blocks the promotion to flight commander of between 50 to 70 pilots, the statement said.
Initially the new low cost company will fly Air Europaís Zurich, Brussels and Lisbon routes.
The strike warning comes after Spainís minister for Public Works, Ana Pastor, met Monday with airline representatives to ask them to be on the ready for the summer holiday season.
Pastor was keen to avoid a repetition of delays recently experienced by travelers due to problems with the low-cost Vueling airline.
Recommended Reading :
* Spain expects 6th record year for Tourism
* 'Tourists go home' Spain tourism surge brings backlash