Twenty-three Spanish provinces on alert for high temperatures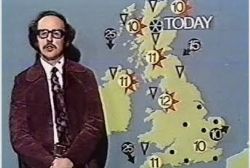 Twenty-three Spanish provinces were on alert on Monday due to the risk of high temperatures of up to 40ºC, according to Spanish meteorological agency Aemet.
In Andalusia, the provinces of Córdoba, Jaén, and Seville are on alert level orange (significant risk) for highs of up to 40ºC degrees; while Cádiz, Granada, Huelva and Málaga are on yellow alert for highs of 36-38ºC.
South-central Valencia is on orange alert for temperatures up to 40ºC, while north-central areas and the coast are under yellow advisories.
The provinces of Huesca, Teruel and Zaragoza (Aragón) remain under yellow alert for temperatures of 36-37ºC throughout Albarracín, Jiloca , Bajo Aragón, Ribera del Ebro, Saragossa and Cinco Villas. Castilla La Mancha is also on yellow alert for intense heat, with the most extreme temperatures in the zones of Alcaraz, Segura and La Mancha (Albacete), La Mancha and Valle del Tajo (Toledo) and Ciudad Real. Cuenca and Guadalajara will see highs between 35 and 36ºC.
Madrid has activated a yellow alert for the metropolitan area and Henares, expecting highs that could climb to 37ºC, as well as a yellow alert for temperatures of 26ºC in the mountainous zones to the south and the west.
The Balearic Islands, Murcia and the provinces of Barcelona, Girona and Lleida (Catalonia) remain under yellow alert for 36-38ºC temperatures. This yellow alert extends southwards towards the islands of Tenerife and Gran Canaria.
Aemet advises that the orange level warning carries notable meteorological risk of unusual weather phenomena that could potentially be dangerous to daily activities. The yellow level warning poses no meteorological threat for the general population, but there could be increased risks for particular activities.
Recommended Reading :
* Spain expects 4 provinces to hit 40c today
* 2015 was Spain's 4th hottest year on record