Repsol launches mobile payment app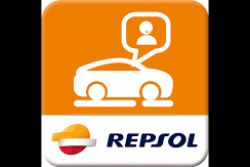 Spain-based oil company Repsol has launched a mobile application which enables customers to pay for fuel without stepping out of the car.
The newest app called 'PagoClick Repsol' can identify the filling station where the customer is and allows the user to select the gas pump and the type and quantity of gasoline as well as make payments. It is also compatible with 'Repsol más' rewards program.
'PagoClick Repsol', stated a company release, will provide convenience to individuals who prefer not to step out of their vehicle such as those who travel with kids, people with mobility difficulties, and those who put a premium on quick service.
On its first phase, it can be used at 300 full service Repsol stations, 200 of which were selected for having high customer density.
The oil company plans to expand it to more stations and increase the number of fuel products that can be purchased using the app.
Repsol has been a pioneer in innovation for being the first Spanish multinational company to install Near Field Communication (NFC) mobile payment system in its filling stations.
Recommended Reading :
* Spanish regional government bans unattended Gas Stations
* Spain bans Repsol from building new Gas Stations