Lidl To Invest €350 Million And Create 800 Jobs In Spain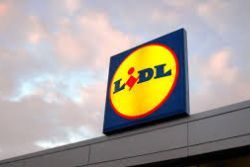 German supermarket chain Lidl expects to open 40 new shops in Spain this year. As reported on economia.elpais.com, this is the company's largest investment in the country in its 22 years of presence there.
Lidl is seeking to consolidate its position as the main discounter in Spain and with this in mind, the retailer is planing an investment of €350 million and the creation of about 800 jobs to fill vacancies in the new shops. This investment is 33% higher than in 2015.
During the last five years, Lidl has invested more than €1 billion in Spain and has opened 535 shops, becoming the 5th biggest supermarket in the country, with 4.1% market share, according to figures from Kantar Worldpanel.
Ferrαn Figueras, Financial Director of Lidl Spain, said that the €350 million to invest in 2016 represent "a very important leap for the company, as it is a figure twice as big as the one achieved in average in recent past years."
Recommended Reading:
* LIDL opens 6 stores in Spain this week/a>
* LIDL Spain invests over EU11 Mln in 5 new stores