Spain to Hold Tax Reform to Reduce Budget Deficit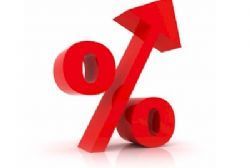 Spain will hold a tax reform, particularly in the area of corporations' income, to reduce the budget deficit, acting Spanish Minister for Economy and Competitiveness Luis de Guindos said Tuesday.
Earlier in the day, the EU Economic and Financial Affairs Council (ECOFIN) admitted the response of Spain and Portugal made to tackle budget deficit was not effective. The Council could now launch a penalization process, which could amount to 0.2% of their GDP.
"We will propose measures in the field of tax on corporations' income. This reform will help to collect the taxes in the amount of EU6 Bln," Guindos said.
Spain's 5.1% of GDP deficit last year fell short of the targeted 4.2%, while Portugal missed its 2.5% target with a 4.4% deficit.
Recommended Reading :
* Brussels asks Spain for EU8 bln spending cuts
* Brussels lowers Spain's public deficit forecast