Spain maintains level 4 alert and says Nice attack was "jihadist"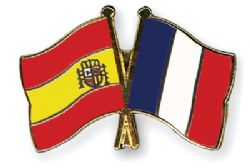 The Spanish Interior Ministry has decided to keep the national threat level for terrorist attacks at 4 – the highest possible level is 5— following the attack in the French city of Nice.
The decision was unanimously made by security experts at an emergency meeting of a committee formed to oversee Spain's Anti-Terrorism Pact.
Acting interior minister Jorge Fernández Díaz, senior party officials and representatives of the National Police, the Civil Guard, the National Intelligence Center (CNI) and the Intelligence Center Against Terrorism and Organized Crime (CITCO) all sit on the committee.
The group of experts agreed to implement a set of "reinforcement measures" such as police checkpoints along Spain's land border with France (which were already in place due to the recent European soccer championship).
Other measures include beefing up security at critical transportation hubs such as airports, in tourist-heavy areas, and in places were crowds are likely to converge.
This is the third time in under a year that acting PM Mariano Rajoy calls a meeting of the committee.
A jihadist attack
At a press conference following the gathering, Minister Fernández Díaz provided an update on the Nice attack.
"Among the 84 fatalities there are people of various nationalities, although for the moment there are no Spaniards," he said. "We are in constant touch with French authorities and have conveyed our condolences, and offered our collaboration."
Fernández Díaz added that even though nobody has claimed the attack for now, "everything seems to indicate that it is a jihadist attack."
"The circumstances of the attack suggest that it was inspired by jihadism; but it is another thing to make a specific attribution," he said. "The usual thing is for planned or coordinated attacks to be quickly claimed by the perpetrators. When this process is slow, it is a sign that [the attack] was carried out by what is known as a lone wolf."
As for international measures, the minister said that the EU Passenger Name Record (PNR) is about to become operative, just like weapons and explosives controls and a global definition of terrorism. In all of these aspects, said Fernández Díaz, "Spain is at the forefront."
"Just like we defeated ETA's terrorism with our unity, let nobody doubt that we are also going to defeat jihadist terrorism," he added.
The Socialist spokesman at the committee, Rafael Simancas, noted that the fact that Spain is currently under a caretaker government does not take away from the effectiveness of the country's security.
Meanwhile, Ciudadanos representative José Manuel Villegas urged for greater cooperation among European countries and for "a search for common policies on defense and terrorism, which would be more efficient."
Spain has been on a level 4 alert since June 26, 2015. In November, following the Paris attacks, security was reinforced at specific points but the level itself remained the same. The top level, 5, is reserved for scenarios of imminent attacks on national territory, and involves an army presence at critical and crowded places.
Recommended Reading :
* Spain upd Airport Security after Brussels bombings
* Spain maintains level 4 terror alert after Brussels blasts