August 2 'reasonable' for Spain confidence debate on government: Deputy PM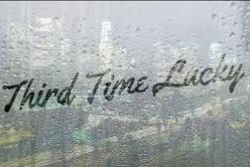 August 2 would be a suitable date for a parliamentary debate on the viability of any government formed by caretaker PM Mariano Rajoy, the acting administration's No. 2 said on Friday.Spanish politics has been in limbo since a national election in December, which Rajoy's conservative People's Party (PP) won with a minority of seats. A second election last month produced a similarly inconclusive result.
The PP is now negotiating with other parties over forming a viable coalition that would be subject to a parliamentary vote of confidence before it could take office.
A date of August. 2 to start the parliamentary debate leading up to the vote "is reasonable and doable, but it also depends on the will and capacity of everyone to reach an agreement," acting Deputy PM Soraya Saenz de Santamaria told the government's weekly press conference.
The vote of confidence would then take place on August 3. Under rules set out in the Spanish Constitution, if Rajoy fails to obtain an absolute majority of 176 seats then a second vote would take place on August 5.
In this second vote, Rajoy would become PM by winning a simple majority, that is more votes in favor than against.
The PP, which managed to increase its share of votes on June 26 but again fell far short of a parliamentary majority, needs support from its long-time foe, the second-placed Socialists, or a cluster of smaller parties.
But the Socialist leader affirmed on Wednesday his party's intention to vote against a government led by the PP, potentially extending the seven-month deadlock.
If negotiations fail again, Spain could face a third election.
Recommended Reading :
* Spain's Socialists say will vote against PP re-election
* Spain's Ciudadanos party suggests will not block Conservative government