Spain to miss deficit target again in 2016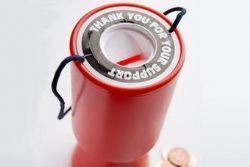 Spain will not manage to reduce its deficit to 3.6% of GDP by the end of this year, as it has promised Brussels – at least not according to a large group of Spanish financial analysts.
The 17 financial studies services that make up the panel of think tank Funcas agree that the deficit will be closer to 4.1%.
These experts also doubt that Spain will be able to come down from the 3% barrier in 2017, as the administration of acting prime minister Mariano Rajoy has promised to do to avoid EU sanctions over its failure to meet its 2015 deficit target.
"The consolidated deficit of the public administrations in the first quarter of the year was €8.3 billion, 500 million more than in the same period last year," said Funcas in a statement explaining its conclusions. "This worse result is due to falling tax revenues together with increased spending."
Spain has sent the European Commission a series of measures it is planning to implement in order to meet its deficit targets and avoid sanctions over this year's deviation. If fined, Madrid could be asked to pay anything from a symbolic amount of one euro or less to €2.1 billion. Germany has been pushing for strict enforcement of the sanctions, while France and Italy are showing greater leniency, partly because they could be next in line for sanctions themselves.
Meanwhile, Brussels is pushing for more adjustments and reforms to the Spanish economy, while admitting that the political situation in Spain, where there has been a caretaker government since late last year, makes it difficult to undertake any major projects.
Recommended Reading :
* Spain Banks borrowed EU127 Bln from ECB in June
* Brussels lowers Spain's public deficit forecast