Spanish banks whittle down bad debts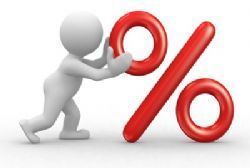 Spanish banks' problem loans fell in May, marking the 18th straight month that they have dropped after a state-backed clean-up of the banking sector.
Spain's banking overhaul followed a 2008 property crash and recession and included bailing out several banks with European cash and the creation of a so-called bad bank three years ago to take on their most toxic assets.
Spanish banks' bad debts as a percentage of total credit in the system fell to 9.8% from 9.9% in May and 11.4% a year ago, data from the Bank of Spain showed on Monday. Those debts include non-performing loans left unpaid for 90 days as well as borrowings in danger of falling into default.
The ratio peaked at 13.6% at the end of 2013 after lending shrank sharply and troubled loans spiked in the wake of the real estate crash.
The ECB has made tackling such bad debts one of its major targets for 2016 and the focus is now on Italy which is some way behind Spain in dealing with its banks' problem loans.
Italian bank shares have dropped sharply this year partly because of uncertainty about how they will deal with a 360-billion-euro pile of problem debts, equivalent to around 18% of total lending.
Spanish banks have mostly recovered after taking big writedowns on their property holdings in 2012. But many are still in the process of clearing their books of real estate loans because sales of loans to distressed debt investors has been a slow process.
Spain's Banco Popular, the publicly listed bank with the biggest exposure to real estate, raised 2.5 billion euros in a surprise rights issue earlier this year to strengthen its balance sheet as it made a big push to shed property loans.
The bank said that the decision to raise capital was not dictated by the ECB.
Recommended Reading :
* Spain Banks borrowed EU127 Bln from ECB in June
* Spain to raise 2016 growth forecast before end of July