British foreign secretary reassures Gibraltar over its future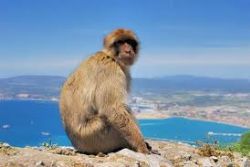 Newly-appointed British Foreign Secretary Boris Johnson has told Gibraltar's chief minister the British government's commitment to Gibraltar, the Foreign Office in London said Sunday.
The former mayor of London met Chief Minister of Gibraltar, Fabian Picardo, in London for talks on Saturday evening, said a FCO statement released Sunday.
Following the meeting, Johnson said: "I was delighted to meet Chief Minister Picardo. I reassured him of both our steadfast commitment to Gibraltar, and our intention to fully involve Gibraltar in discussions on our future relationship with the EU."
"We will continue to take whatever action is necessary to safeguard Gibraltar, its people and its economy including maintaining a well-functioning Gibraltar-Spain border," he said.
In the June 23 referendum on British membership of the EU, Gibraltar became the first to declare an official result. It showed 19,322 voted in Gibraltar to stay and 823 voted to leave the EU, with around 84% of Gibraltar residents taking part in the poll.
The final nationwide result, of 52 voting to leave the EU against 48 of Britons wanting to stay, is leading to Britain starting the process of parting company with the EU.
Gibraltar, located on the southern tip of the Iberian Peninsula at the entrance of the Mediterranean, was ceded to Britain as part of the Treaty of Utrecht in 1713. Spain has persistently sought to regain the tiny southern territory.
Recommended Reading :
* Gibraltar fears Spain border closure upon Brexit
* Gibraltar backs 'stay in EU' in Brexit referendum